Our Patrons
RMVC is privileged to have three well known, highly respected Patrons and we are grateful to them all for their support to the Choir.
The Honourable Alexandra Knatchbull
Alexandra's love for Romsey and her home at Broadlands where she was raised is strong, which is why, alongside sitting on the board of a charitable foundation with a focus on children and the elderly, she has enthusiastically taken up roles as the first female President of the Romsey and District Scouts, Patron of Romsey Sea Cadets, Patron of Mountbatten School and now Patron of Romsey Male Voice Choir. On becoming Patron of RMVC Alexandra was generous in saying:
"It is a great pleasure and an honour to be a Patron of the Romsey Male Voice Choir. I will look forward to meeting the members and hearing the choir when I can. I am delighted to have been asked and will do what I can to further the success and reputation of this important and already impressive choir".
Educated in the UK and USA, Alexandra attended St Mary's Calne (1994 - 2000) before graduating from Oxford University (2005) with a BA in Theology. An interest in comparative religion, and issues of Islamic fundamentalism around the time of 9/11 led her to apply for an MA in International Security from Georgetown University (2008).
Alexandra now works in risk and intelligence for FTI Consulting, a US-headquartered consultancy she joined in 2012, managing complex investigations, business intelligence and due diligence work across Western Europe. Previously she worked as a consultant at the bi-partisan public policy research institution the 'Centre for Strategic and International Studies' (CSIS) in Washington DC. There, she was involved with a special initiative on behalf of the US Department of Homeland Security concerning the diplomatic service. She has also spent time in the counterterrorism department of the international NGO, Human Rights Watch, in New York City.
Outside her very busy work life Alexandra is country girl, never happier than when at Broadlands - walking her dogs along the river.
RMVC is grateful and delighted that Alexandra, despite working in London and living with her husband Tom in Notting Hill, is also prepared to give her time to supporting the Choir in Romsey in doing even more for local charities and the young musicians we seek to help.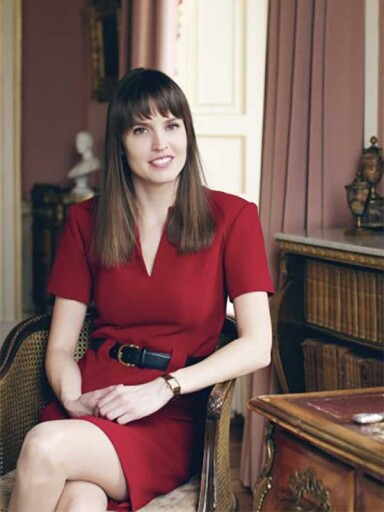 David Gower OBE
An elegant batsman, David is a legend for followers of English cricket. Capped by Leicestershire and Hampshire, in a career spanning two decades, he represented England in 117 Test matches, 32 of them as captain, 114 one-day internationals and took part in 10 overseas tours. One of the highest run makers in cricketing history, David scored over eight thousand runs, including eighteen test hundreds. He achieved one thousand runs in a season thirteen times and struck fifty-three first class hundreds including three double hundreds.
Now a broadcaster and journalist, David presents and commentates for SKY's coverage of International Cricket. Previously, he spent five years as a commentator on BBC TV, also presenting Gower's Cricket Monthly and eight years as team captain opposite Gary Lineker on BBC's "They think it's all over" with Nick Hancock, Jonathan Ross and Rory McGrath.
After two years as the Sunday Express Cricket Correspondent and two more as a columnist for the Sunday Telegraph, David now writes for the Sunday Times. He has written several books, including an autobiography, entitled, thanks solely to the imagination of the publishers, "Gower, the Autobiography".
David's personal interests include safaris and wildlife conservation. He is actively involved with the David Shepherd Conservation Foundation and is a patron of Save (Australia).
David has an ongoing interest in all aspects of wine and was at one time wine correspondent for BA's Skyline Magazine. Honoured by several Universities and awarded the OBE in 1992 David resides in Hampshire with his wife Thorunn, and daughters, Alexandra and Samantha.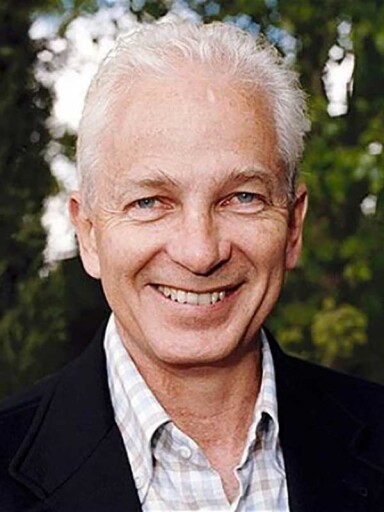 Dr Haydn James
Haydn James is a conductor/arranger with many years' experience in the world of choral music. For twelve years, he conducted The Dylan Singers and for the following thirty years, was Musical Director of The London Welsh Male Voice Choir; also, for five years Haydn travelled to Wales to direct The South Wales Male Choir, one of the largest choirs in the Principality. During this time, he has appeared at most of the UK's major concert halls, and has toured extensively throughout Europe, North America, Canada, Australia, New Zealand, South Africa South America and the Falklands. Haydn has also worked with a new young male chorus, Eschoir and as guest conductor with a number of choirs.
Haydn has worked with many of the country's leading artistes, including Bryn Terfel, Sir Geraint Evans, Katherine Jenkins, Aled Jones, Rhys Meirion, Dennis O'Neill, Jason Howard, Leslie Garrett, Charlotte Church, Tom Jones, Max Boyce, Rick Wakeman, Take That and many others. In addition, he has conducted The Cory Band, The Black Dyke Band, The Regimental Band of The Royal Welsh, The Band of the Welsh Guards, The Band of the Irish Guards, The Band of the Life Guards, The Band of the Grenadier Guards, The Band of the Blues and Royals, The Royal Marines Band and the Central Band of the RAF.
Haydn has been Musical Director for the Welsh Rugby Union since 1999, and has directed choirs, bands and up to 75,000 spectators at more than 130 international fixtures in the Principality Stadium in Cardiff, as well as in Paris, Twickenham, Murrayfield, and on British & Irish Lions tours to Australia, New Zealand and South Africa.
As a choral arranger, Haydn's work has been performed and recorded by many of the top male choirs in the UK and elsewhere, whilst some of his arrangements have been performed at the Royal Albert Hall festivals of male choirs. After hearing Romsey Male Voice Choir sing one of his pieces he granted the Choir licence to perform it and other arrangements at future concerts. Haydn kindly accepted the RMVC's invitation to become a Patron following the London Welsh 25th Festival of Choirs at the Royal Albert Hall where RMVC joined in the performance with 13 other Choirs.